Founded by Alain Thiénot, ARVITIS is a dynamic family-owned wine company that focuses its vine-growing, winemaking, production and distribution experience on two founding principles: vineyard and human know-how.
At first, it was his intimate knowledge of the terroirs acquired through extensive experience as a grape broker in Champagne that encouraged Alain to create his own eponymous Champagne House in 1985. His entrepreneurial spirit quickly led him to venture into other prestigious winemaking regions, first Bordeaux and more recently California.
He then brought together a group of Champagne and wine houses with deep-rooted and shared convictions: the greatest wines are born when talented humans interpret prestigious terroirs whilst in balance with nature.
A company with resolutely family values, ARVITIS represents a group of dedicated wine professions who tend some 560 hectares of various estates. Passionate and complementary, the teams express their talents and strive to continuously produce great wines and sell them all over the world. Creating exceptional wines, trading fine wines from Bordeaux and elsewhere, a specialist online wines store … ARVITIS boasts a unique, varied and high-end product portfolio.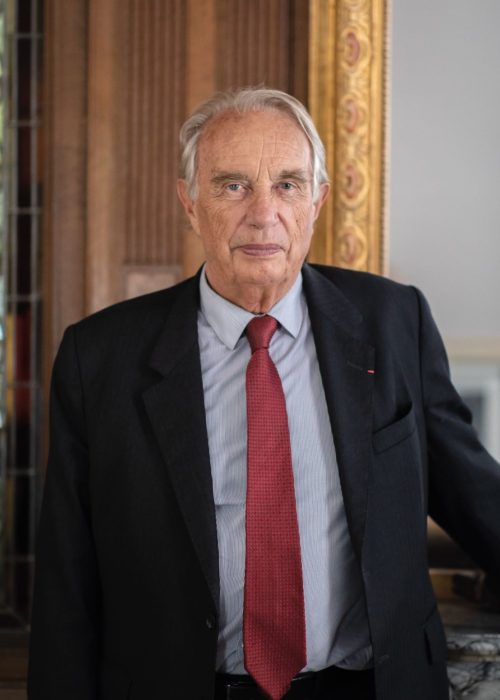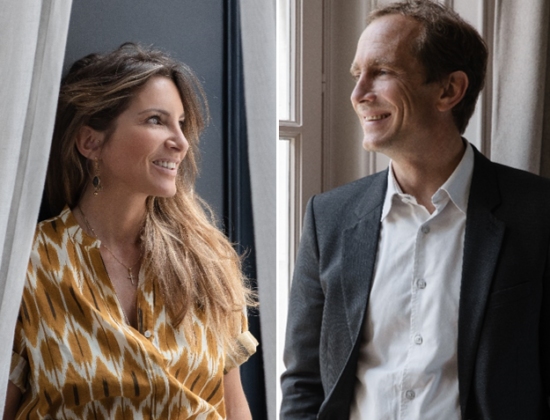 Constantly evolving, currently at the helm are his children Garance and Stanislas, who are continuing the company's development with the same energy: internationalisation, sustainable development, digital transformations… With a young, dynamic and heavily management team that respects traditions, ARVITIS continues to inspire ambition and innovation. Daring to benefit from its independence to always move forward.
The story of ARVITIS may have started recently but the company has been very busy.
Over the years, every milestone has helped create a wholesome ecosystem where Houses and teams benefit from a balanced and evolving foundation on which to develop.
Alain Thiénot, born into a family of lawyers from Champagne, became a Champagne grape broker
-Ay-
Alain Thiénot bought his first vineyards in Champagne: 5 hectares of grand crus
-Loupiac-
First investment in Bordeaux with the purchase of Château de Ricaud. Alain Thiénot literally fell in love with it when he tasted the wine and understood the vineyard's potential
-Reims-
Alain Thiénot decided to use his 17 years of broking experience to create his own Champagne house: Champagne Thiénot
-Graves-
He took over Château Rahoul, a member of the Union of Bordeaux Grands Crus (UGCB)
-Londres-
Creation of Champagnes & Châteaux UK, the exclusive distributor for our family wines in England
Creation of the family holding company: Thiénot Bordeaux Champagnes
-Reims-
Purchase of Champagne Marie Stuart from the Lombard family
-Châlons-en-Champagne-
Purchase of Champagne Joseph Perrier at the time managed by Jean Claude Fourmon, Alain Thiénot's cousin, and today managed by his son Benjamin who is also on the board
-Ludes, montagne de Reims-
Purchase of Champagne Canard-Duchêne, a producer Alain Thiénot knew very well as he was one of its main grape-brokers when it belonged to the Canard family
-Bordeaux-
Majority stake bought in the historic producer-trader CVBG Dourthe Kressmann alongside its leadership team, Patrick Jestin, Mathieu Chadronnier and Xavier Gouvars
-Bordeaux supérieur, St Emilion, Pessac Léognan, Haut Médoc, St Estèphe-
Alain Thiénot's 2 existing Bordeaux estates join Châteaux Pey La Tour, Gd Barrail Lamarzelle Figeac, La Garde, Belgrave and Le Boscq within Maison Dourthe.
-Californie-
Creation of Champagnes & Châteaux USA, the exclusive distributor for our family wines in the United States
-Haut Médoc-
Maison Dourthe purchased Château Reysson from Japanese group Mercian; it was already responsible for its management and distribution
-Chili-
Creation of a joint-venture with Tabali to create a Chilean sparkling wine: Tatié
-Paso Robles-
Major shareholding purchased in L'Aventure from the founding family that still manages this world-renowned estate in Paso Robles.
- Mâcon-
Purchase of the online store ventealapropriete.com. The founding team behind the website launched in 2008 still manages the company
Creation of the distribution company Champagnes & Châteaux, the exclusive distributor for our wines in France and around the world.
Thiénot Bordeaux Champagnes becomes Arvitis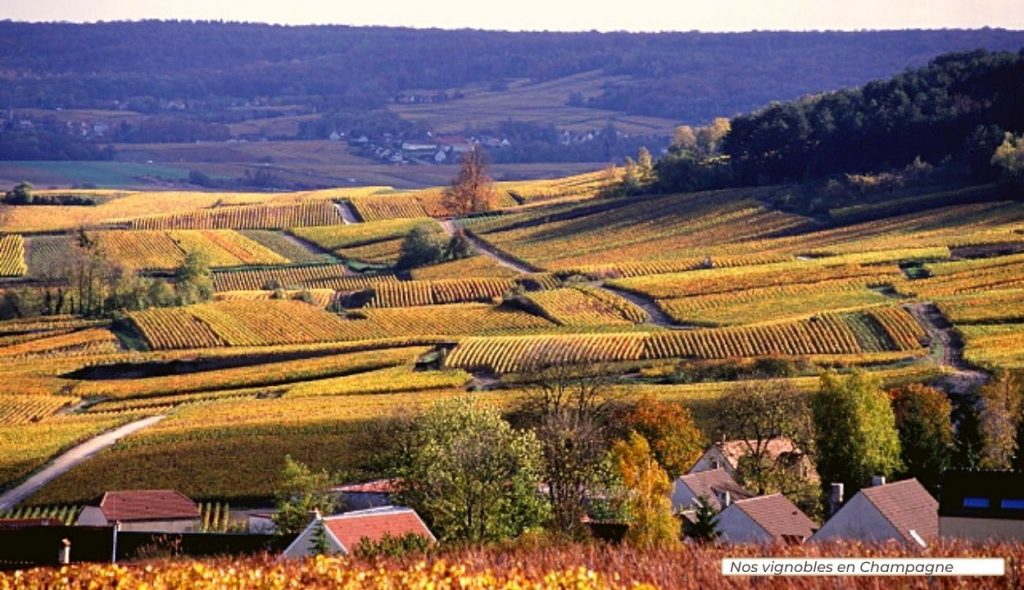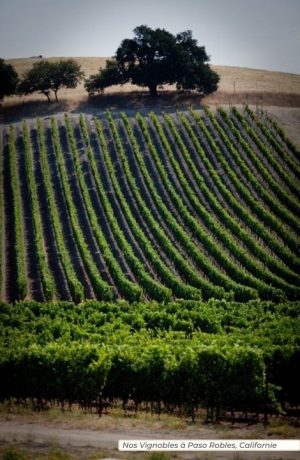 In the most distinguished of winemaking regions, our wineries both in France and California, are the reflection of prestigious terroirs, crafted by our hugely talented winemakers and cellar masters.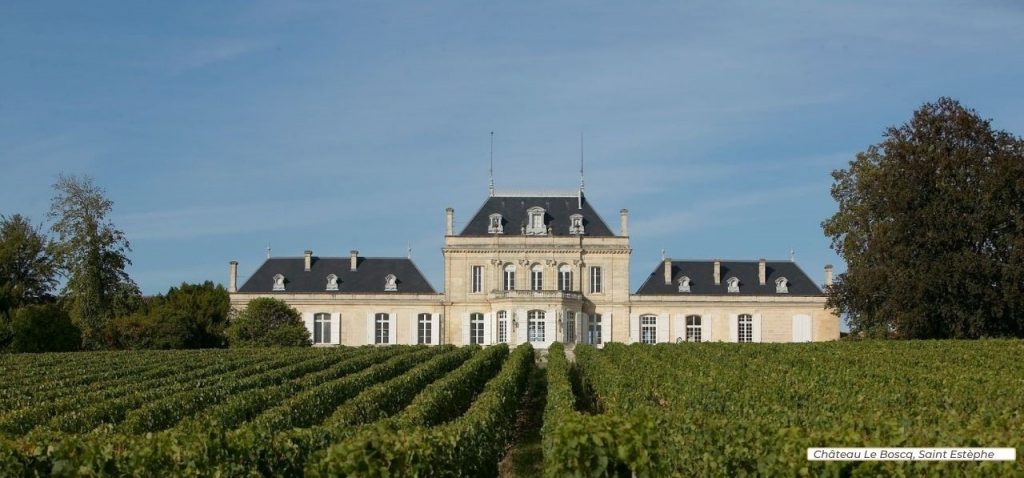 A PRESENCE IN
STRATEGIC AREAS
Over 120 countries receive support from our dedicated teams, working as closely as possible with our customers to better understand their expectations and help them create value. 60% of our business is overseas.
Filiale et bureaux commerciaux USA
L'Aventure
Filiale et bureaux commerciaux UK
CVBG - Bordeaux
Dourthe - Bordeaux
Kressmann - Bordeaux
Champagne Canard Duchêne – Ludes
Champagne Thiénot – Reims
Champagne Joseph Perrier – Châlons-en-Champagne
Ventealapropriete.com
Bureaux commerciaux Japon
Bureaux commerciaux Hong Kong
Champagnes & Chateaux France - Reims
Champagnes & Chateaux Export- Bordeaux